Research, Take-off & Connections  
Security, Time & Control were the three areas of concern spotlighted in the current journey through our "presearch" on air travel and the extensive discussions with the Delta team.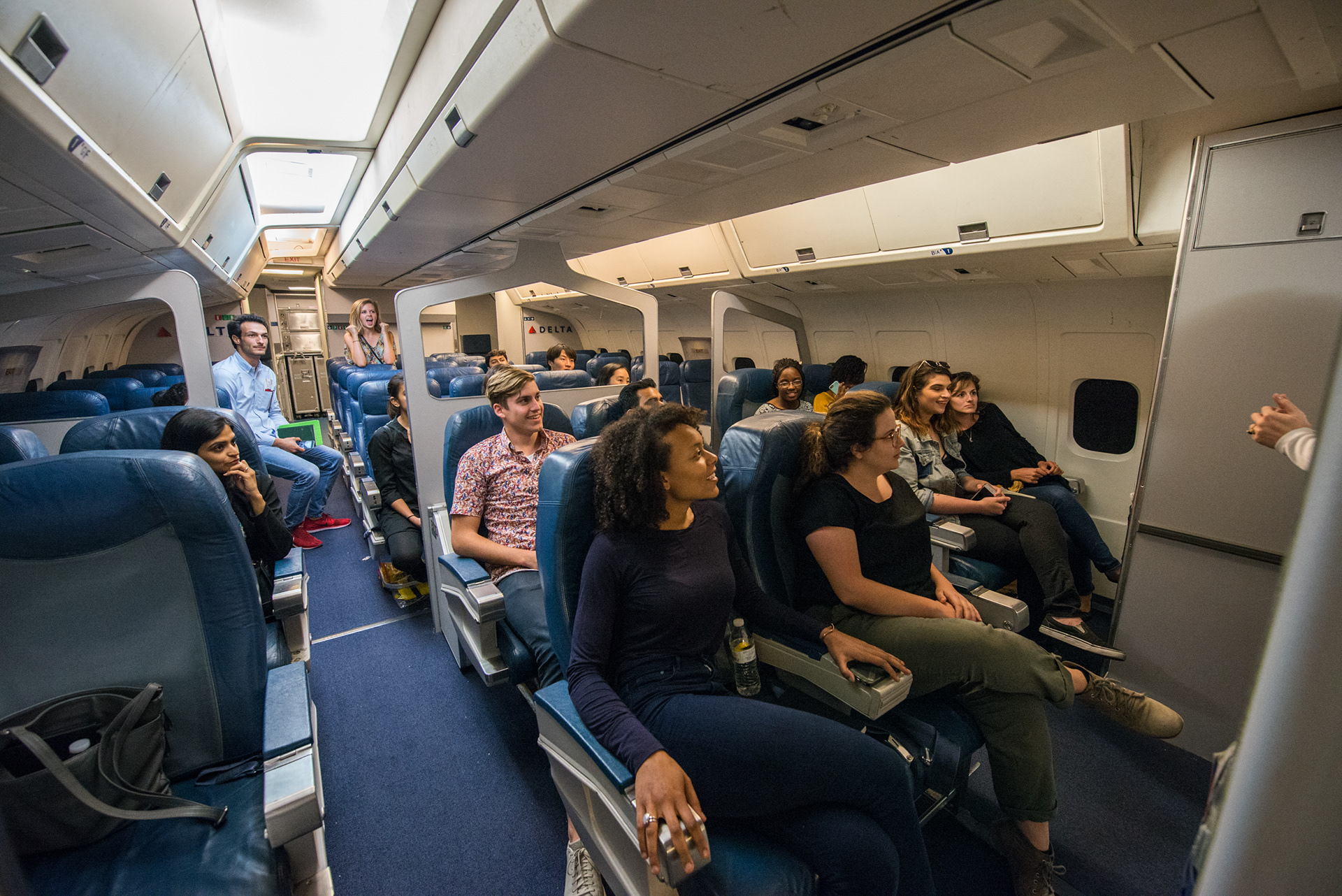 Identifying tools of the future  
We mapped all aspects of the current journey with future trends and technologies like mixed reality, 3D printing, artifical intelligence and circularity, that were projected to contribute to the move towards a more connected society. 
The Human Experience  
A social media scan along with a survey recorded over 1500 insights categorized into customer reactions about their travel experiences, attitudes and ambitions for the future. A co-creation workshop with the Delta team further distilled concepts to address services, environments and experiences through the travel journey.  
The Delta Journey - A better future through the skies  
A consolidated travel journey consisting of new services, environments, and experiences designed to determine a better future through the skies.
Learn more about the project here:
Dipali Bajaj, Alex Sanders, Marco Cirri, Natalie Ouma, Tanmay Sabharwal, Craig Matola, Michelle Crompton, Oluwatoyin Obasa, Abigail Toon, Jiayu Zhou, Eliska Skarolkova, Breanna Russell
UX Research, Ideation, Interior Design, Innovation Strategy, Storytelling